Utrechts landscape object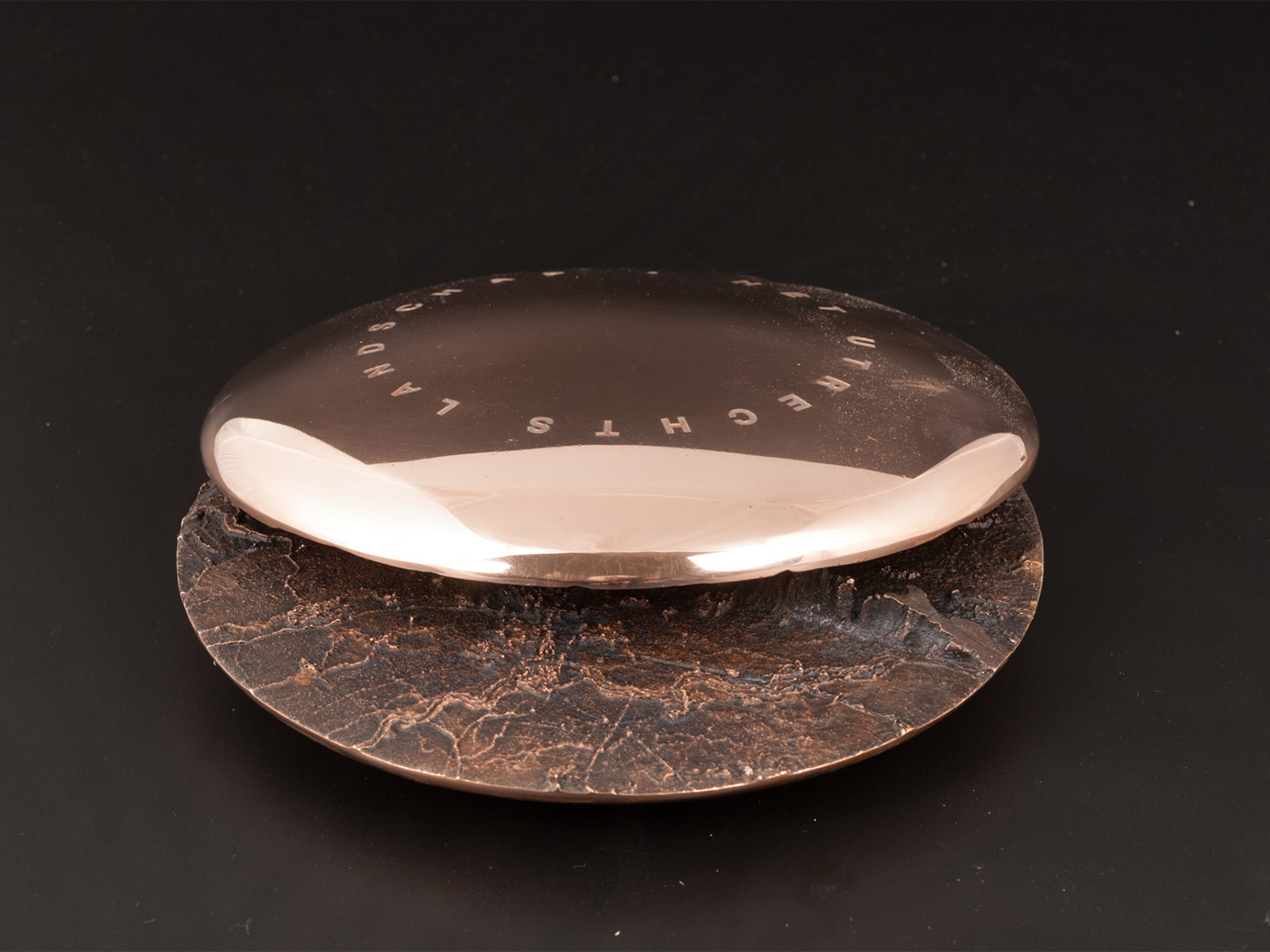 Tags medal
Disciplines medal3d scanning / printing

Utrechts landscape object
After removing the lid a dizzyingly detailed world is revealed in which the Utrecht hills, the city with its cathedral, the Naardermeer, watercourses, the surrounding polders and even a piece of Amsterdam can be easily identified.
For this oversized medal (diameter 24 cm, the size of an outstretched hand) Willem Noyons appealed to the digital elevation data (AHN) of the province of Utrecht in the Netherlands. This is a detailed description of the surface area of ​​the Netherlands, obtained using remote sensing techniques (satellite measurement). This file was digitally altered; it was reduced to 1:200,000 scale and the heights are multiplied by a factor of 10 to get more relief. The plastic molding model for the bronze final result was created using stereolithography based on the input elevation data from this file. In this way Noyons managed to make the digital reality tangible and created the illusion of a landscape which you could actually walk through: the province of Utrecht in the palm of your hand.
The medal was designed in 2008 by Willem Noyons, commissioned by the Utrecht Landscape Foundation.
Want to know more? Contact us