Symbool voor Nederlandse Zorgautoriteit (NZa)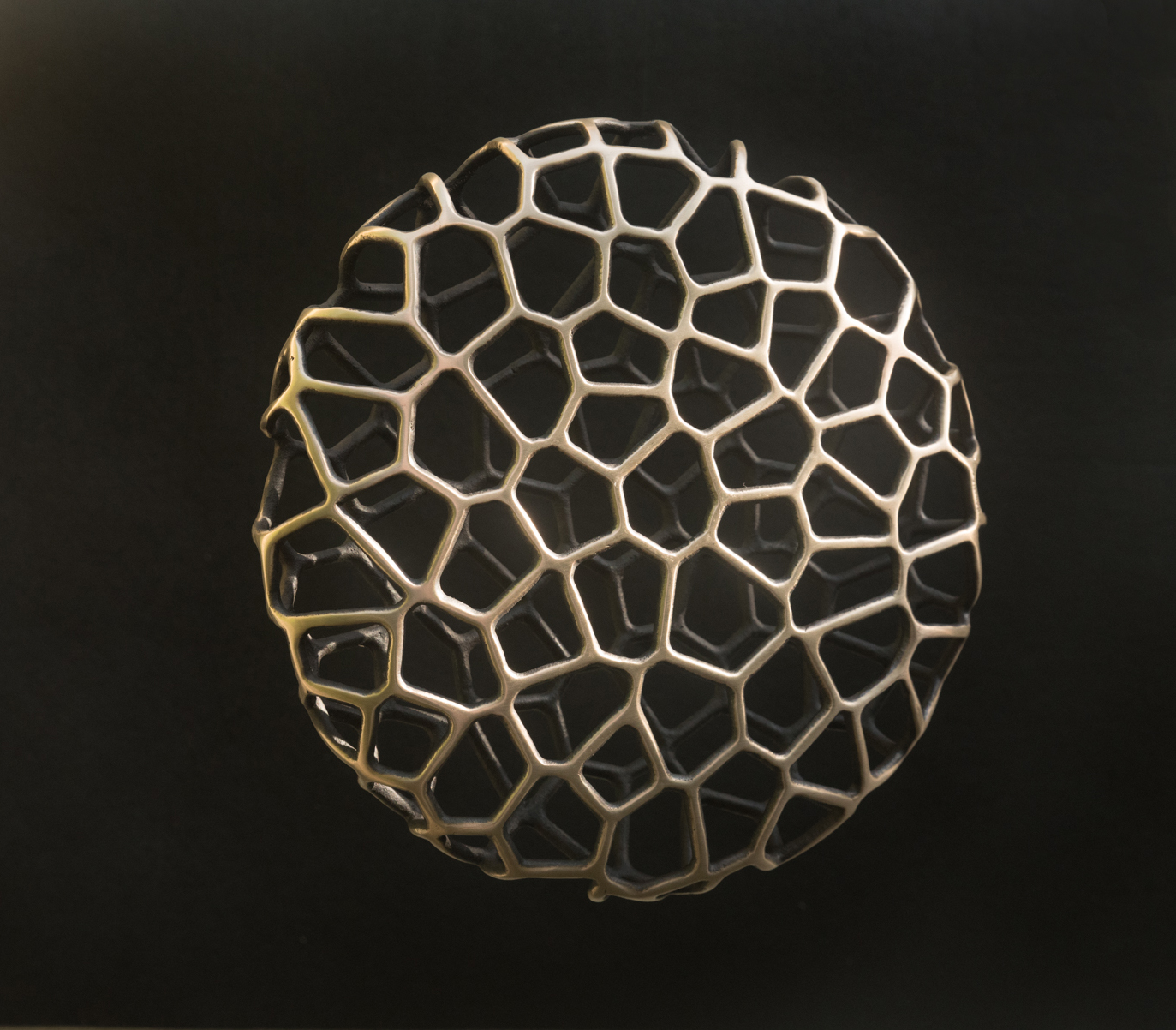 Tags
Disciplines

Symbool voor Nederlandse Zorgautoriteit (NZa)
Het symbool is in 2019 ontworpen voor de Nederlandse Zorgautoriteit. De sculptuur is geïnspireerd op de missie en visie van de NZa. Uitgangspunt is goede en betaalbare zorg voor alle inwoners van Nederland. Het bronzen beeld toont de kracht van samenwerking en transparantie. Het ontwerp is volledig digitaal gemaakt en 3D geprint. De print is 'a cire perdue' in brons gegoten.
Het bronzen beeld is uitgevoerd in 3 formaten. De grootste uitvoering is geplaatst in de ontvangsthal van het NZa, het formaat is 50x240 cm, incl. sokkel.
Voor alle medewerkers, is de sculptuur in een oplage van 600 exemplaren, van brons op het formaat van 12 x 12 cm gemaakt, zij krijgen deze aangeboden in een passende verpakking en voorzien van een folder met de informatie over 'Het symbool'.

Voor het team waarmee dit project en de communicatie er omheen is ontwikkeld is het object uitgevoerd op formaat 32 x 32 mm. Deze zijn direct 3D geprint in metaal en voorzien van een magneetsluiting.De kleine sculptuur is zowel te dragen als broche of als hanger,
Ingmar Heytze maakte bij het symbool een gedicht voor de NZa.
LICHTE LIJNEN
De ster waar de aarde om draait,
de hemel die de vogels draagt,
het huis dat meer dan stevig staat:
bijna alles is van bijna niets gemaakt.
Wij zijn raderwerken die langzaam slijten.
We draaien om elkaar. Van bovenaf
bekeken is de wereld één wezen, gemaakt
uit ontelbaar veel verweven levens.
Misschien dat later blijkt: we zijn elkaars
verdwijnpunt, ons bestaan komt neer op
verbinding vinden. Wij zijn lichte lijnen
in de leegte – niet meer, niet minder.

Het woord 'symbool' heeft zijn oorsprong in het Griekse zelfstandige naamwoord 'symbolon' of 'sumbolon', dat onder meer teken betekent, en het werkwoord 'symballoo', dat ontmoeten of bijeenbrengen betekent. In een symbool vallen vorm en betekenis samen.
De gietvormen
Geprinte testgietvorm
Geprinte gietvorm met aangietkanalen
Proefgieting in zilver ultradun
Want to know more? Contact us