Replica temple guards Rijksmuseum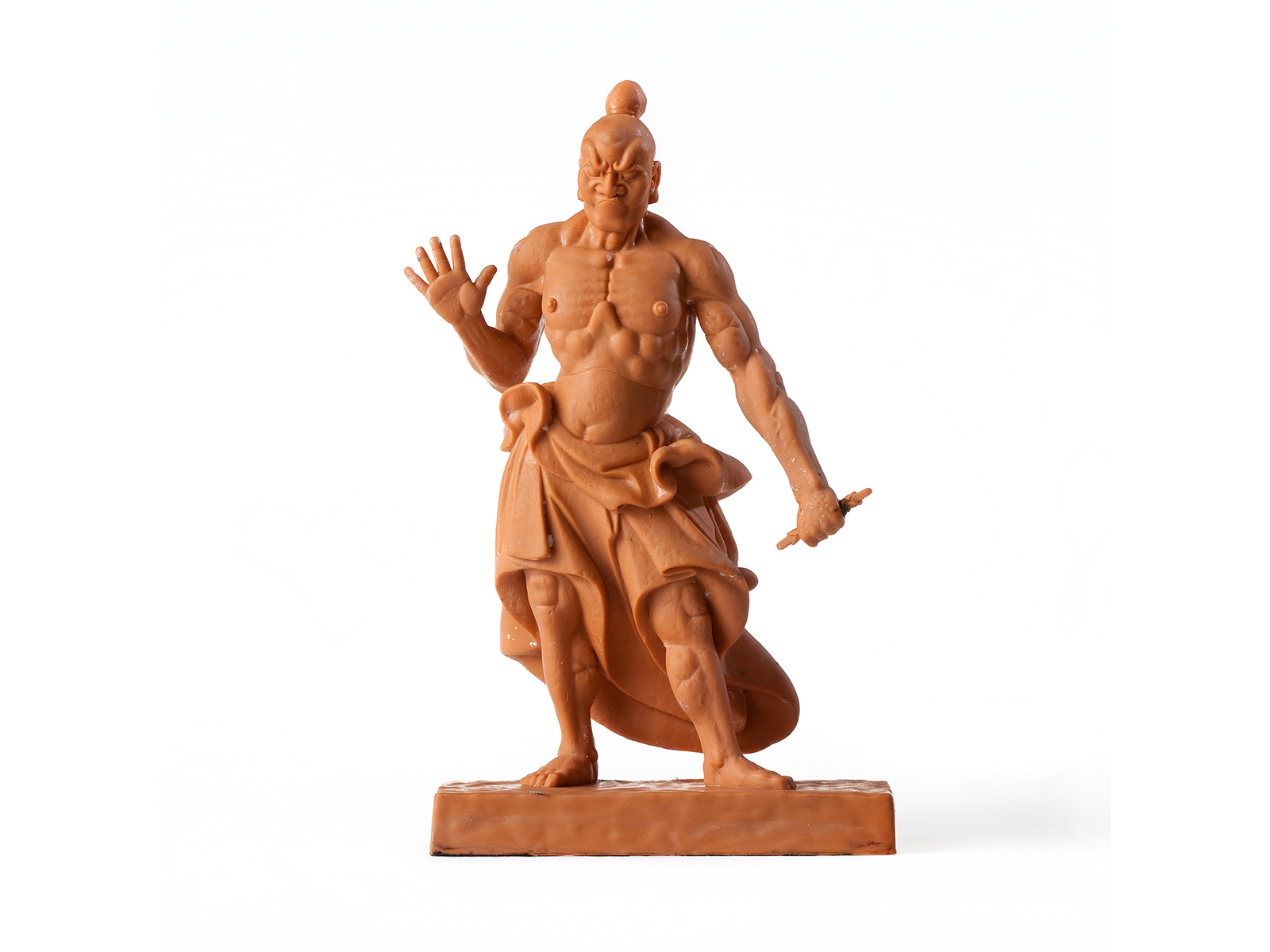 3D print, h. 23 cm / Replica: epoxy resin, hand patinated, h. 23cm / Original: wood with traces of polychrome, h 239,5cm
Tags corporate
Disciplines 3d scanning / printingrestaurations / reconstructions

Replica temple guards Rijksmuseum
Replica of epoxy resin, hand patinated, h. 23 cm

Temple Guards stand at the entrance of a temple to stop evil. In their hands they hold a vajra, with which ignorance can be crushed. The open and closed mouths represent a and n, the first and last character of the Siddham (a form of Sanskrit script): they symbolize all the sounds and writings, meaning knowledge. The believer who enters the temple area through the guard gate, symbolically acquires that knowledge.

This temple guard is a replica of the sculpture of a temple guard, wood with traces of polychrome: Naraen congo (Ungyo) and Misshaku congo (Agyo), crafted in Japan, ca. 1300 - ca. 1400.

Through 3D scanning a digital copy was made of the sculpture. A 3D print of the sculpture was made to scale, which was used to make molds for casting the replicas.

The replicas are for sale in the shop and in the webshop of the Rijksmuseum.

The temple guards can also be viewed in 3D in the 3D ArtViewer on the Firstpolygon website or in the Museum App by Firstpolygon.
Want to know more? Contact us