Replica moose antlers Rijksmuseum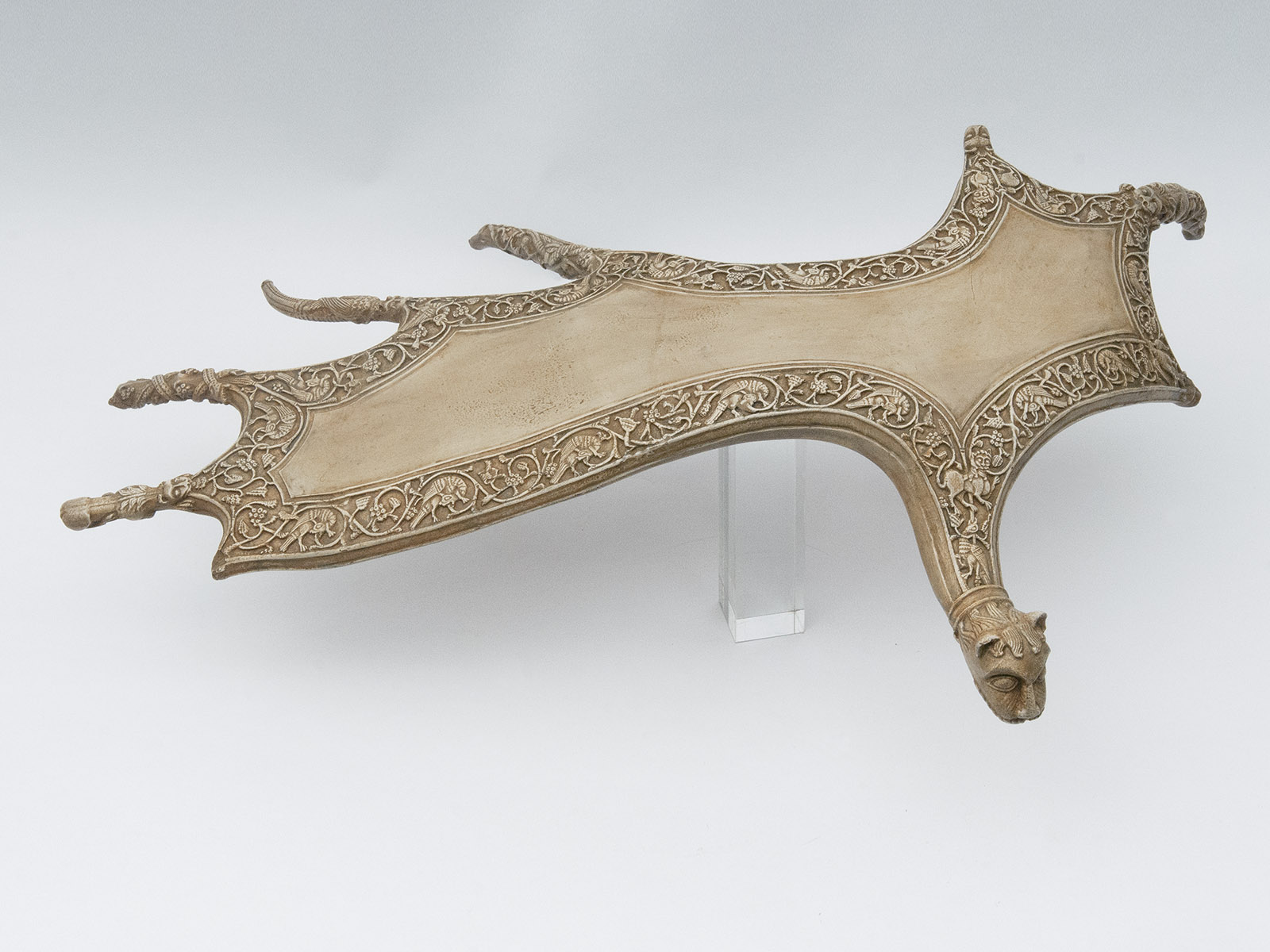 Replica and close-up, the last picture is the original.
Tags corporate
Disciplines 3d scanning / printingrestaurations / reconstructions

Replica moose antlers Rijksmuseum
Replique was commissioned by the Musée de la Cour d'Or in Metz to make this replica of the moose antlers at the Rijksmuseum.

During the preparations for the rearrangement of the new Rijksmuseum it was discovered that an elaborately decorated moose antlers was always mistaken for a 19th century forgery - and therefore were kept in the depot – while it is actually a famous and ancient piece. The antlers appeared to originate from the tomb of Emperor Louis the Pious (778-840) in the northern French Metz. Delighted with the discovery of this long-lost object, the Musée de la Cour in Metz asked us to make a full-size replica of the antlers, which is now exhibited in the reconstruction of Louis's funeral chapel. The 'real' antlers received a prominent place at the reopening of the Rijksmuseum in the hall with the oldest medieval works and is now one of the highlights of the museum.

Because of the fragility and porosity of the original antlers, we made a 3D scan of the object so that we did not have to come into contact with the surface. To ensure the safety of the valuable piece, it happened within the walls of the Rijksmuseum. The digital file that we obtained with the scan was processed by us and then printed in high resolution in separate parts, which we then assembled. This was used to make a mold and produce a cast which we finally carefully patinated. In Metz they agree that the result is indistinguishable from the original!
The original and the replica both measure 79 x 52 cm.
3D Artviewer
Want to know more? Contact us