Replica Amor Menaçant Rijksmuseum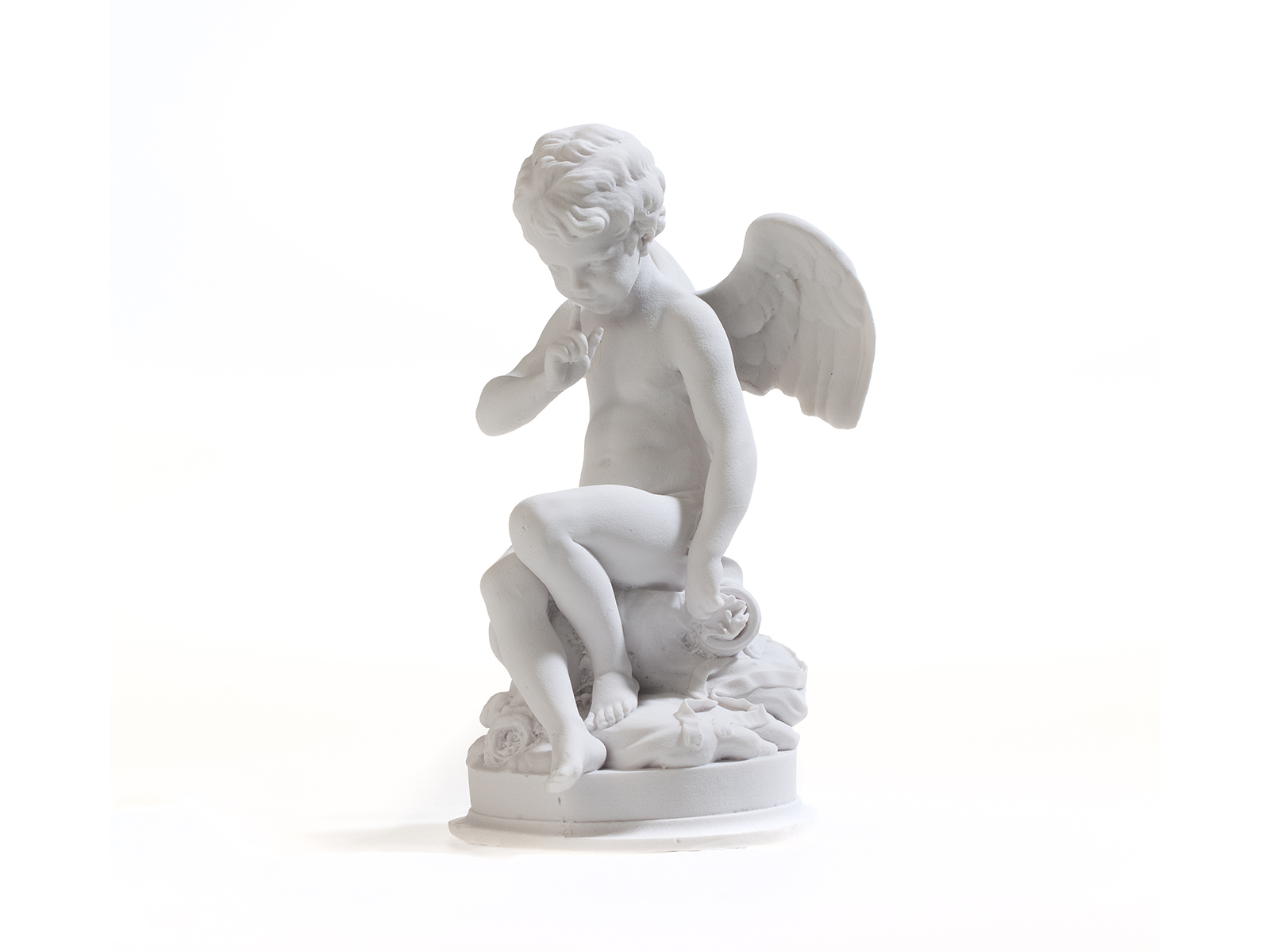 Replica (height 16 cm) and Original (height 185 cm incl. base)
Tags corporate
Disciplines 3d scanning / printingrestaurations / reconstructions

Replica Amor Menaçant Rijksmuseum
Replica of epoxy resin, hand patinated, h 16 cm, w 8 cm.
This Amor is a replica of the Seated Amor "L'amour menaçant", marble, made by Etienne-Maurice Falconet, Paris, 1757.
Through 3D scanning a digital copy was made of the sculpture. With this digital copy a 3D print was made to scale, which was used to make molds for casting in the replicas.
The replicas are for sale in the shop and in the webshop of the Rijksmuseum.
The temple guards can also be viewed in 3D in the 3D ArtViewer on the Firstpolygon website or in the Museum App by Firstpolygon.
Want to know more? Contact us