Sundial Notarial Foundation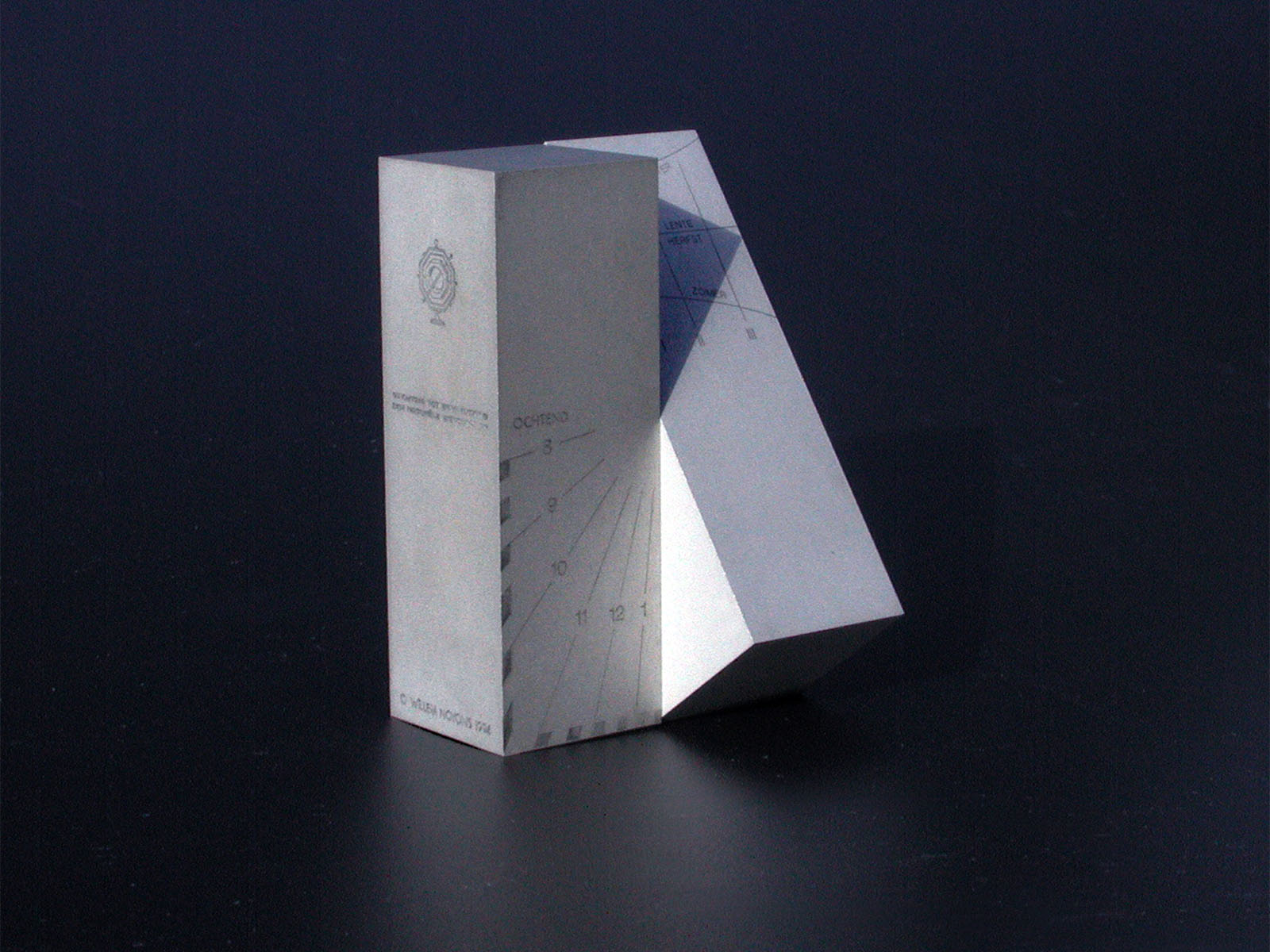 Tags corporate
Disciplines sculptureother

Sundial Notarial Foundation
The sundial emblem was probably first used as a symbol for the notary profession in 1676. At that time the Parisian "Chambre des Notaires" used the sundial symbol on their "jeton". A "jeton" is a silver coin that was handed out for attending meetings of the Chamber of Notaries. Above the entrance of the ' Chambre des Notaires' building in Paris you can still see the sundial emblem. The "Notariele Stichting" has chosen this symbol for their logo. In 1994 Willem Noyons was commissioned to incorporate the sundial into a design for the "Notariele Stichting". The result was a 10 cm high sundial made of anodized aluminum. It works perfectly when placed in a sunny location.
The sundial can be purchased exclusively through the "Notariele Stichting" website (www.notarielestichting.nl). The price is 140 Euros including shipping and handling.
75mm height, anoded aluminium and samariam cobalt magnets with laserengravure.


Want to know more? Contact us