St. Janskerk Utrecht Interior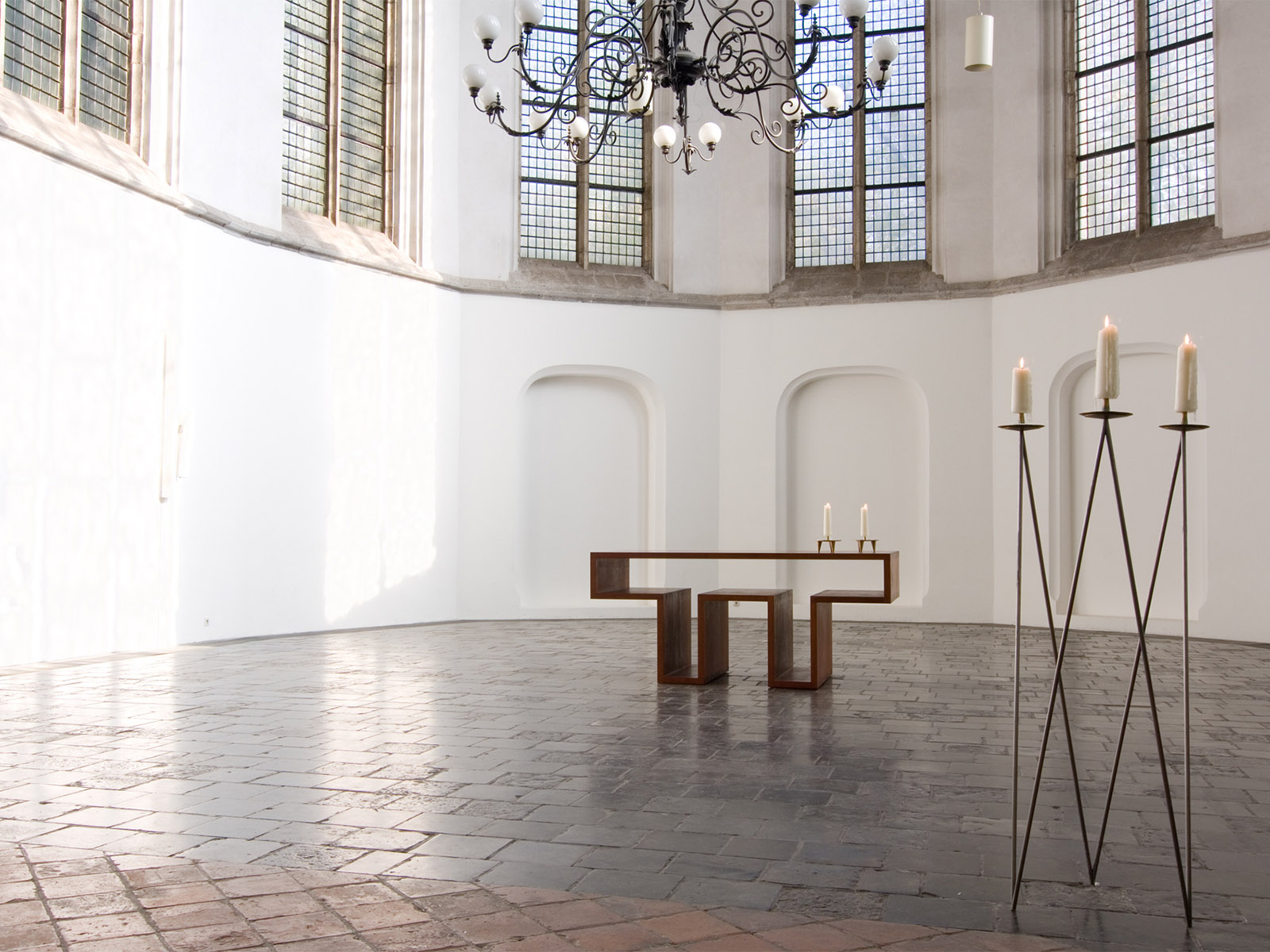 Design of various liturgical elements
Tags corporate
Disciplines interior

St. Janskerk Utrecht Interior
From 1986 on Willem Noyons designed various liturgical elements as well as items for the choir area.
Altar designed for the Eucomenical Church for Students
Willem Noyons redesigned the chancel of the Janskerk in Utrecht. He previously designed the baptismal font, the lectern and the candelabra.
The new altar was first used on Sunday, September 2, 2007. His designs for this church are serene but at the same time highly expressive. In his design he brings together essence and meaning: Water is an essential element for a baptismal font. A lectern requires a book. The starting point for the altar's design was its functionality.
Depending on the angle from which one views the altar, it has the appearance of either a stone altar or a Last Supper Table. When viewed from the church it has the illusion of transparency as if drawn by a child. When viewed from the side it has the appearance of a traditional altar.
Want to know more? Contact us